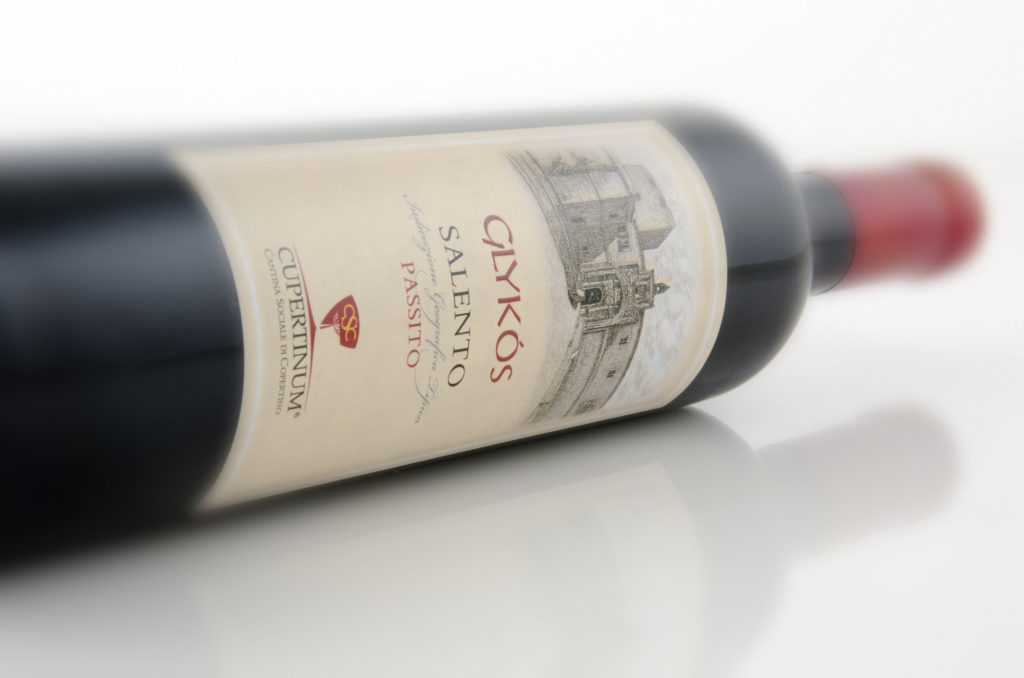 It is the Glykós Passito Negroamaro Igt Salento of Cupertinum, historic winery in Copertino, to win the Dolce Puglia Award 2018, the review of the Italian Sommelier Association designed for the international enhancement of sweet wines from Puglia and this year at its twelfth edition. The award was presented by actress Anna Falchi, testimonial of the event and by Vincezo Carrasso dell'AIS to Giuseppe Pizzolante Leuzzi, winemaker of Cupertinum.
It is the third time that Glykós takes home the coveted award, in the red wine grapes section. Glykós (in Greek means sweet), absolutely the first passito obtained from pure negroamaro grapes, is one of the labels wanted by the oenologist Giuseppe Pizzolante Leuzzi. The first vintage was produced with grapes from the 2012 harvest and immediately convinced critics and experts. Glykós, a meditation and dessert wine, is a deep ruby ​​red with garnet highlights, with hints of cherry, plum, myrtle and licorice root. The Negroamaro grapes with which it is produced are grown in the Copertino vineyards.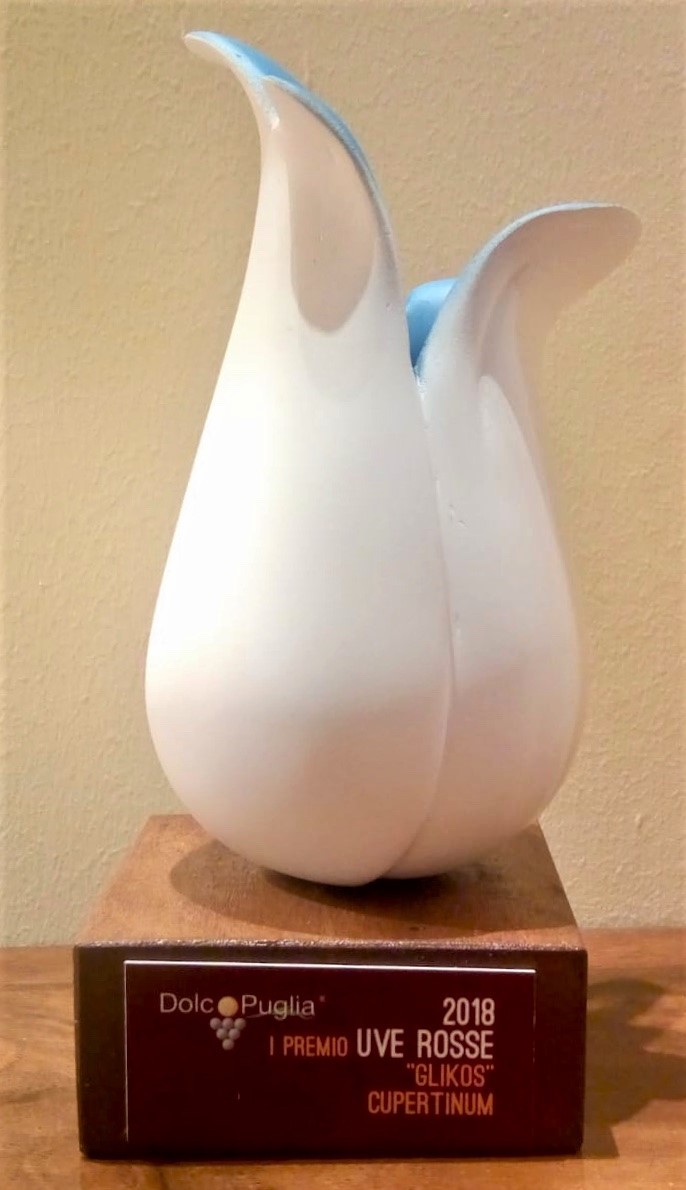 The Jury awarded "the superior quality of the Glykós, the majestic concentration of the compositional richness, the enveloping and expressive suadenza of this rich and sumptuous passito … the most magnificent gift of this wine is its rare, dense, pasty extraction and sugary concentration … A great wine of excellent viticultural qualities, of an enology of neat transformation ", the critics write. Great happiness at the historic Cantina di Copertino for a recognition that rewards the work of the partners and the entire team of President Francesco Trono.
The event took place in Gioia del Colle, hosted by the 36th Stormo Caccia Aeronautica Militare. During the presentation they have – among others – brought their contribution: Colonel Emanuele Spigolon, Commander of the 36th Stormo Caccia; Vito Sante Cecere, President of AIS Puglia; Giuseppe Baldassarre, AIS National Councilor; the senators Dario Stefàno and Piero Liuzzi; Leonardo Di Gioia, Regional Councilor for Agricultural Policies. Before the awards ceremony, it was enriched by technical meetings on sweet wines, and ended with tastings in which the labels that participated in the competition were proposed in combination with typical dairy products and confectionery in Puglia.