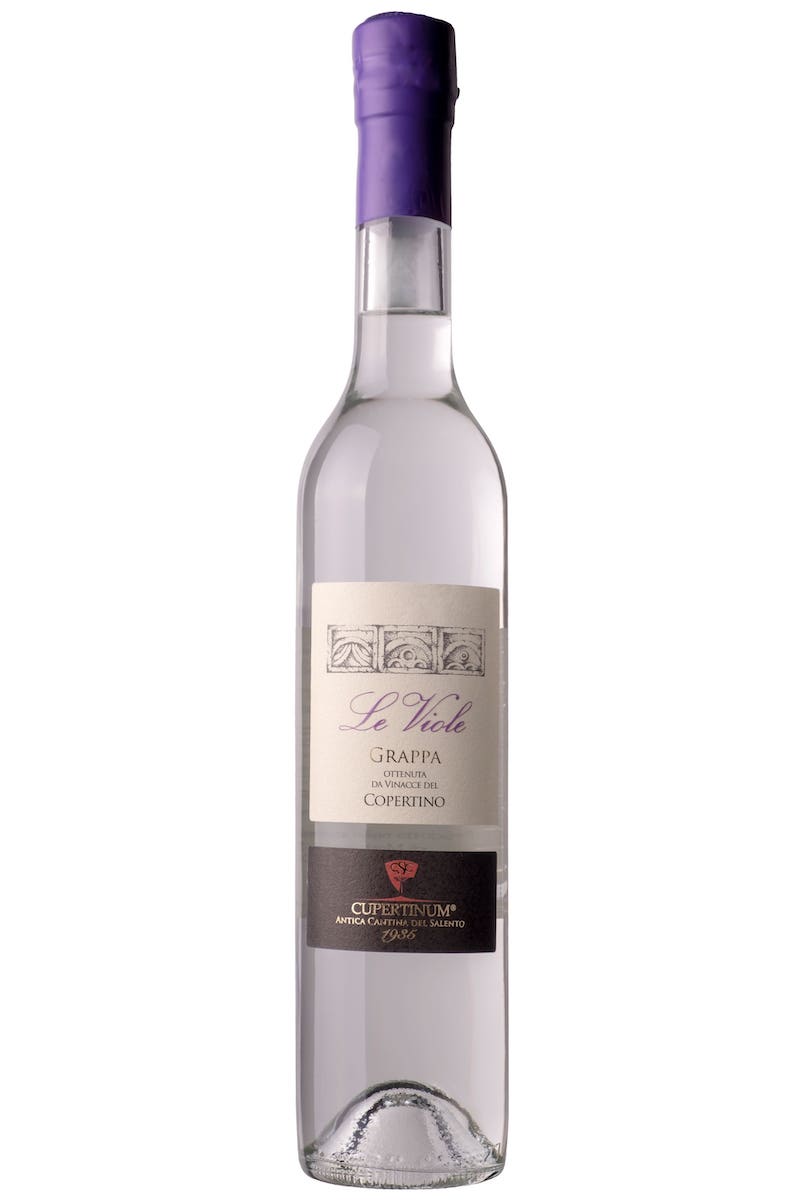 Grappa from Copertino Doc marcs
Le Viole is crystal clear, soft and round with floral scents and cherry stone hints, which recall the must pressing moment. Le Viole is made out of selected Negroamaro marcs from Copertino Doc area. Distilled with the artisanal method, with the cut of heads and tails, in alembics steam. Steam distillation is carried out slowly, allowing all volatile components, responsible for perfumes, a do evaporate properly, preserving the organoleptic characteristics of the grape.
When to drink it: thanks to its particular elegance and persistency, drunk, sipped or lingered over at the end of a meal or at any moment of the day it is a source of real pleasure!
Recommended serving temperature: it should be served at 12 ° C in a tulip-shaped glass.
Food: Le Viole can be added to the risotto in the extent of one or two tablespoons, when rice is toasted; for cooking fat meat, adding a spoon when meat is half-cooked.
Degree: 40% vol.
Indicazioni Riciclo Contenitore
For info and purchases fill out the following form. Enter the requested data and send us your message, we will be happy to contact you.