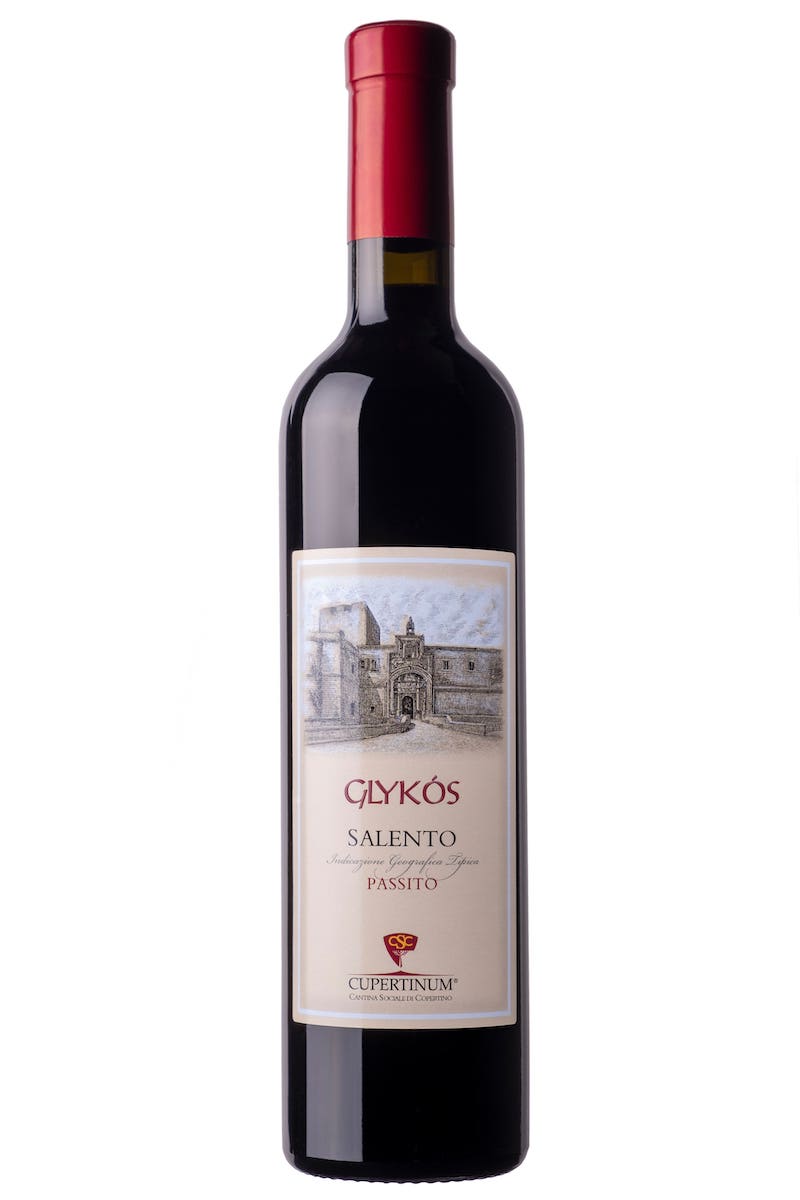 From Negroamaro grapes. Ruby red wine with garnet efects, it has hints of ripe red fruits, cherry, plum and blackberry, paired with myrtle and licorice root; in mouth it is full, round and sweet. Glykós, a greek word for sweet, is a wine obtained from the vinification of Negroamaro grapes grown in the vineyards of Copertino and wilting in the sun of Salento. In this land, where grecanico is still a spoken language, the cultivation of the vine was introduced by the ancient Greeks.
Serving suggestions: Sipping wine and dessert. Recommended serving temperature 15°.
Soil: clay-rich soil of various composition, placed above hard limestone or tufa, in a flat area from 30 to 60 meters above sea level.
Harvest: end of September.
Yield per hectare: 80 quintals.
Vine stocks per hectare: from 4500 to 5000.
Training system: Apulian shrub-vines. Vinification: drying on racks for 40 days maceration at a controlled temperature, aging in stainless steel.
For info and purchases fill out the following form. Enter the requested data and send us your message, we will be happy to contact you.