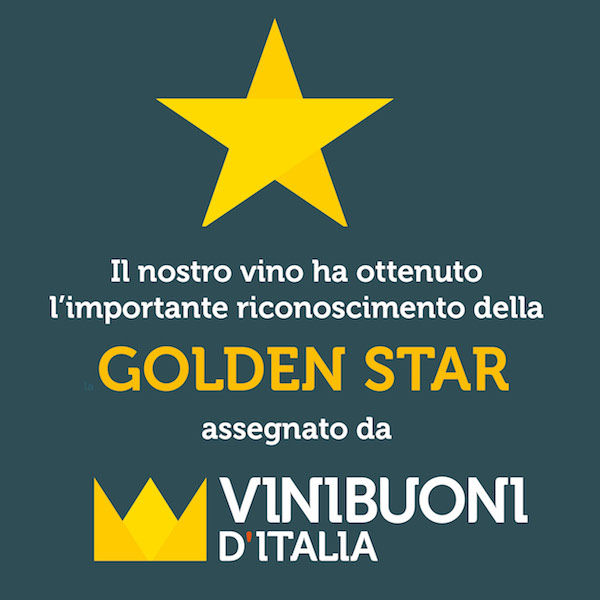 The Cupertinum, the historic winery from Copertino, has just received this announcement from the Vinibuoni d'Italia Guide of Italian Touring Club: "Dear President of Cupertinum, Ancient Winery in Salento, I congratulate you and all your staff because your Settantacinque Copertino Doc Rosso 2008, following the tastings and selections made by the board of Vinibuoni d'Italia guide, during the finals held in Buttrio (Udine), won the GOLDEN STAR. This international recognition will be reported in 2018 Vinibuoni Guide with a special symbol. Congratulations for the award and a warm greetings. " The signature is of Mario Busso, director of this prestigious Guide.
(Francesco Trono, president, Giuseppe Pizzolante Leuzzi, oenologist, Marcello Raganato, vice president)
Satisfied for the recognition received, the President Francesco Trono states: "It is the fourth Golden Star won by Cupertinum wines in the last seven years. A confirmation of the quality project desired by our members and board directors, project that has been carried out with determination also by all staff of the Winery. Just in these days the Guide to Pleasures and Flavors of Apulia by La Repubblica has been relased, and it rewards the Settantacinque with Five Stars, the highest score. A wine about which everybody agrees!" The oenologist Giuseppe Pizzolante Leuzzi is also very pleased: "We have always won the Golden Star with wines based on Negroamaro, but the Touring Guide has always emphasized the high level of the wines of Cupertinum. Copertino has clayy soil, of different composition, placed above hard or tuffed limestones; in vinification our aim is to emphasize the specificity of terroir, that is, of the relationship between soil, microclimate and vine. In my opinion this is one of the simple secrets that give our wines a personality that stands out for harmony and elegance".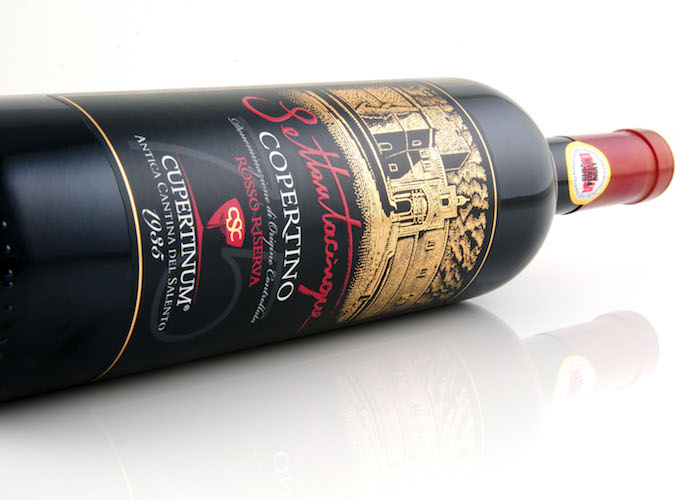 Technical Sheet of the SETTANTACINQUE Copertino Doc Rosso Riserva.
From Negroamaro grapes, with minor additions of Malvasia Nera and Montepulciano. Garnet red wine, with a scent that from vinous discloses a persistent bouquet, with hints of plum, has a dry and warm taste, rich and slightly bitter aftertaste with notes of ripe fruit that well reveal the variety and its territoriality, harmonious and long at the end.
Serving suggestions: main courses with red meat or game, ripe cheeses.
Recommended serving temperature: 18°.
Harvest: mid September.
Yield per hectare: 80 quintals.
Vine stocks per hectare: from 4500 to 5000.
Training system: Apulian shrub-vines.
Vinification: Maceration on the skins for 7/8 days at 28° C; soft pressing and aging in stainless steel.